PTO Leave Request
Schedule Ready provides unparalleled functionality and transparency around leave requests.
Enter a leave request after checking approved leave on any day
Color code leave requests by type on the admin schedule display
Leave automatically applied across multiple schedules
Integrate Leave Requests with Time and Attendance systems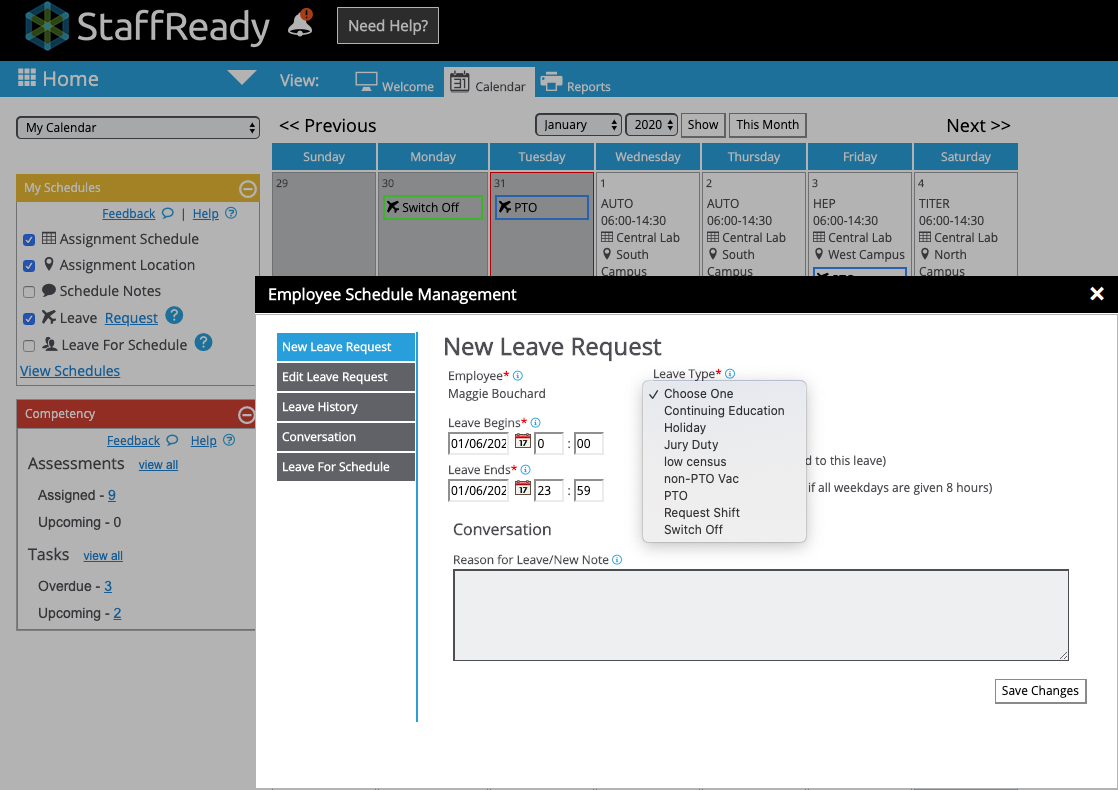 Time stamps and comments or full conversations with admins.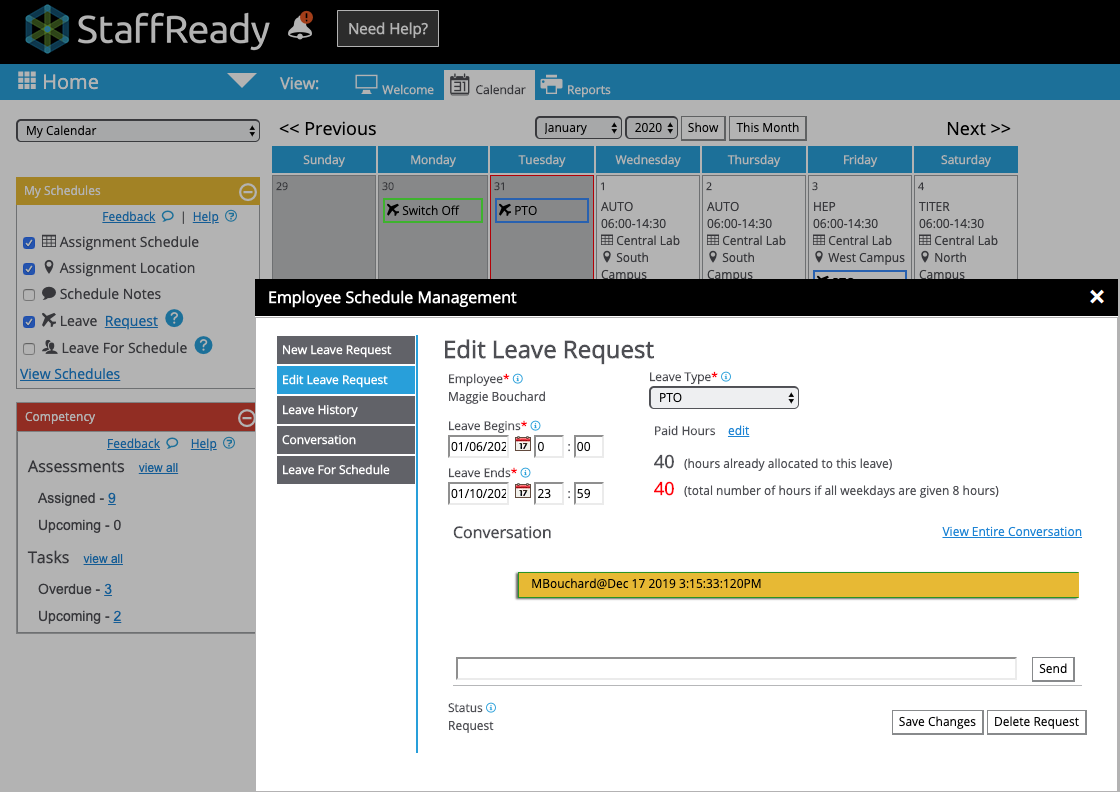 Making a new leave request.
This Feature Applies To These Products:
Scheduling