By Matt Swanson, Director of Operations, BS, MLS(ASCP), CLSSBB
May 01, 2018
I suspect you've been there – attending a department leadership meeting. You went in preoccupied with a variety of issues: problems with the new immunology assay, disappointed that the early Marketing estimates for the new assay seem to be more "myth" than "math," wondering how you're going to cover another 6-month FMLA leave request, and getting all of your documentation ready for your inspection window.
A lot, to be sure – but you could handle it.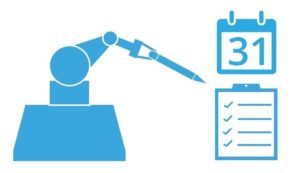 Then during the meeting, the bomb dropped – the long-speculated merger with the hospital system across town has been approved. You begin to tick off new, upcoming challenges that will be coming your way: test menu consolidations, possible staff reductions, procedural and training harmonization, a new boss, and oh by the way – Phase 1 starts in six weeks. (A pity about the new boss – you had just finished training the one you have now!)
As you walk down the hall after the meeting, you flirt with the idea of cloning yourself, before remembering that it's at least a few decades off, and probably illegal in some states. You settle in at your desk and open your email. There's one article on how PAMA means reduced reimbursement for some labs and another one about the paradigm shift from "volume" to "value" in reimbursements. Is it really just Monday?
Sound familiar?
If you feel besieged on all sides, I suspect you're not alone. The laboratory is increasingly being asked to do more with less. You don't control reimbursements, just expenses, so how do you stretch your budget to meet ever-increasing demands? How do you create more value with the same resources? When is cost control not on your mind? Mergers and consolidations seem to be the answer for your organization and many others. While the larger goal of cost control may be met with consolidation, it will likely bring its own set of challenges as well.
Lean and Six-Sigma are obvious tools for dealing with some of these challenges. They require upper management commitment and a considerable investment of resources and time, but they are proven methodologies that can bring significant results. However, they can be solutions that do not move fast enough to respond to unexpected change.
Obviously not every solution requires a dedicated team and six months of time to implement a solution. The automation of workforce processes is another approach. In fact, it takes little imagination to look around the laboratory and see paper-based processes that have barely changed in the last fifty years (if not more). Automated analyzers carry out complex testing with minimal human interaction thousands of times a day. Shouldn't we expect that other processes can be equally automated?
With the right tools, you can automate processes to free up your time and that of your staff. Another example that comes to mind is temperature recording – a simple but vital task in the laboratory. Simple to carry out – and easy to forget. Automating this task means all temperature-controlled spaces are regulated with less labor and with far greater reliability than a manual method.
I am sure you can name others. There are many solutions in the marketplace from which to choose, and each will bring its own costs and benefits. In the midst of all of your leadership distractions and issues, even a modest investment in researching automation tools could yield substantial results in saved hours and reduced headaches in the not-so-distant future. Automating manual processes will free up the time lab leaders need for the more complex, departmental challenges of 21st-century laboratory operations.
Will you be attending CLMA KnowledgeLab 2018, May 6-9? Visit us at booth 406, and we can discuss some ways to improve productivity, reduce stress, and free up your time.