By Kristen Holshoe, BS, MLS (ASCP)
July 25, 2018
Laboratories across the country are continuously introducing more sophisticated testing into their routine test menu. At the same time, our career field is struggling for resources and regulatory requirements are becoming increasingly rigorous.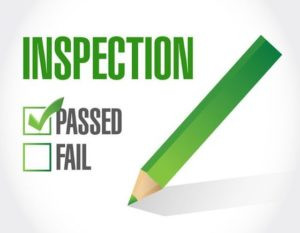 According to the Center for Medicare and Medicaid Services, in 2017 up to five percent of all laboratories in the nation struggled with the exact same deficiencies
Citations such as proper reagent labeling and handling, completion of procedure manuals, and appropriate participation in proficiency testing topped the list as front-runners for issues.
Now more than ever, it becomes important to strive to be an "inspection-ready" laboratory.
Identifying areas where the majority of labs encounter challenges and then focusing on making sure those bases are covered first is a great place to start. Here are five of the most commonly cited lab deficiencies and some suggestions on how to avoid them.
Personnel Qualifications
Lack of documentation in employee files is a major reason why labs are cited for deficiencies in this category. Most of us are good at keeping personnel files, but how many of us excel at maintaining them? Missing transcripts, diplomas, or the inability to produce a license for an employee are all considered deficiencies.
One of the easiest ways to prevent this from happening is to first create a stepwise procedure for onboarding new employees that includes a checklist of items each of them will need to provide. Following this, create some sort of "bird's eye view" document or utilize automated software that allows you to see all of your employees in one spot. This gives you the ability to determine if you're in compliance with only one glance.
Competency Assessment
Common citations here include all six elements not being covered for each defined test system or a failure to have new employees complete competency assessment semi-annually within their first year of employment.
These can be avoided by having a policy strictly for completing competencies and establishing a plan for the entire year ahead. Also – don't reinvent the wheel.
Use your existing proficiency testing samples as part of your competency assessment blind samples. Documentation here can be a logistical nightmare, so make the best use of your time by using an automated program or consolidating information into organized spreadsheets.
Proficiency Testing
Records of distribution, submission, review, and responses to codes are all things an inspector may ask for (pay special attention to any surveys your lab may not have passed within the last two years).
You may also be asked to produce documentation showing that there is a fair and equal distribution of proficiency testing amongst personnel – so be prepared to explain your process. At the start of every new year, I suggest obtaining a copy of the shipping schedule for your proficiency testing material.
Being aware of when your larger surveys are arriving is helpful in planning and balancing the additional workload they bring. In addition, keep all survey results organized and sorted so that they may be easily retrieved if necessary.
Document Control
Citations issued here include things like the lack of procedure review documentation or incomplete checklists for temperatures, maintenance, or reagents.
To avoid these problems make auditing checklists and procedures part of your monthly QC review process. Creating a procedure review schedule (reviewing a few each month) goes a long way to ensuring each policy is reviewed and signed bi-annually without having to do them all at once.
Calibration Verifications / Method Correlations
Incomplete documentation of semi-annual calibration verifications and method correlations or incorrect methodologies being used in the "cal-ver" process top the citations in this category (3).
Creating a binder for each instrument can be helpful in organizing any calibration verification and/or correlation material. Set reminders in your email calendar for when these are next due so that they don't get forgotten. It also helps to work with the manufacturer and network within the industry to determine appropriate testing methodologies.
Laboratory inspections aren't meant to be punitive. Rather, they are intended to ensure regulation and standardization, improve a laboratory's performance, and create a dialog between fellow laboratorians. Making sure your lab is inspection-ready is a daunting task, but the right leader will engage their staff and involve everyone in the process.
All hands on deck!
What suggestions do you have for how to avoid some of the most commonly cited deficiencies? Drop your advice below!
Will you be attending the AACC Expo in Chicago, July 31 – August 2? Visit us at booth 4571, and we can discuss some ways to improve productivity, reduce stress, and free up your time.