By Kristen Holshoe, BS, MLS (ASCP)
November 08, 2017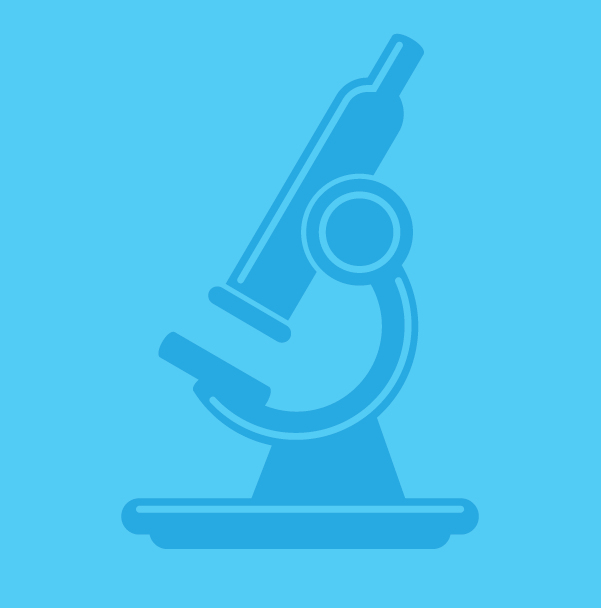 "What do you actually do in a laboratory?"
Most Medical Laboratory Scientists agree that they are regularly challenged to explain our industry and dispel myths about the day in, day out work we do in our labs.
Media portrayals further muddy the waters. As per almost every medical or crime-based TV series out there, most scenarios of laboratories and laboratory testing rarely accurately represent our reality.
While I'm grateful for the inclusion of labs within the wider media universe, the inaccurate messaging creates confusion. To be honest, my husband refuses to watch certain shows with me anymore, because I find it hard to refrain from pointing out these discrepancies.
I'm going to highlight a few of the most common misconceptions about testing laboratories and bring to light the reality of life in a typical lab.
People performing the testing
For starters, doctors do not perform your laboratory tests. Additionally, law enforcement are not involved in direct testing, nor are nurses responsible for generating your results.
In fact, none of these people are properly trained or educated to do so, and I guarantee any one of them would feel lost being present in an actual lab (just as we would if we jumped into their daily grind.)
Did you know that laboratory testing is a specific career field that requires an extensive college education, a clinical internship, national certification, and continuous annual CE to maintain? No? Meet your Medical Laboratory Scientists! Often hidden from view, these professionals are the only qualified personnel to perform testing on patient samples.
Laboratories are highly regulated places and the requirements to efficiently operate are stringent. Unbeknownst to most – there's a whole team of people ready and waiting to help your doctor diagnose your illness or help guide treatment. In fact, 60 to 70% of all medical diagnoses provided by a physician require some form of a laboratory test before that diagnosis could be finalized.
Laboratory attire
Let's talk about what the actors and actresses are wearing in a fictional laboratory. I can assure you – real-life laboratorians are much less glamorous than those depicted in the media.
No, we do not and cannot wear clothing more suited for an evening out. Things that aren't permissible include clothing that does not appropriately cover the skin, open-toed shoes, long hair flowing free, and in some instances – certain types of jewelry (nails are an issue as well).
Real life laboratorians typically dress in scrubs, comfortable shoes (we're on our feet all the time), lab coats, and gloves. It is expected that our hair be tied back away from our face and we are required to utilize personal protective equipment (PPE) appropriate for the task at hand. This almost always includes an impermeable lab coat, closed-toed shoes, and gloves.
Depending on the type of testing being performed, safety goggles or glasses as well as face shields may also be used. Laboratorians are trained that the specimens we're handling are always bio-hazardous material and that everything should be considered potentially infectious. Garb up, folks!
Laboratory Atmosphere
The media tends to portray the lab testing facility as a small, dimly lit room with maybe a single microscope, some glassware, and a computer. What you would observe in an actual, real-life lab is almost the opposite.
Most laboratories are comprised of complex, high-tech machines, cold storage, testing specimens and supplies and the highly-trained staff to manage it all. As a result, most labs are considered secure areas that likely require badge ID swiping or code entry. We're dealing with some pretty nasty stuff at times, and for the safety of the general public – we're mostly closed off from the rest of the world.
Also, laboratories see hundreds or thousands of samples in one day. When testing is being performed, patient demographics and information is displayed and necessary. Not just anyone can walk into the laboratory and start milling about (hello HIPPA!). Most laboratories are significantly spacious enough to accommodate some of the large, complex instrumentation (our word for "machines") and robotics needed.
Labs are also staffed by many different people in various departments. It's normal for the atmosphere to be a little crazy – fast-paced, phones ringing, noisy analyzers, beeping, buzzing, and whirring. Are there quiet areas? Sure. But honestly, the main core laboratory itself functions as a hub of constant action.
Turn-Around Times (TATs)
Laboratory TATs are a huge quality measurement tool in any lab. Specific benchmarks are set as expectations for performance in order to deliver the best quality patient outcomes.
Turn-around times in the media tend to be either grossly minimized or extremely exaggerated. A simple complete blood count or prothrombin time can take mere minutes while a microbiology culture takes days to complete. Perhaps this misconception feeds into some of the phone calls every laboratorian is familiar with: "…the CBC is done, but the chemistries are still not resulted!" Not all lab tests are created equal!
The laboratory's goal is to always try and hit their TAT benchmark but to do so safely. Occasionally, we run into unforeseen issues with a sample or instrument that slow us down a bit.
Laboratory exposure is never a bad thing – our profession needs it! Perhaps Hollywood needs to hire a few intelligent Medical Lab Scientists to help write their scripts and advise on set. What other things have you noticed in the media that drives lab perception?