By Brandy Neide, MBA, MT(ASCP)
May 06, 2017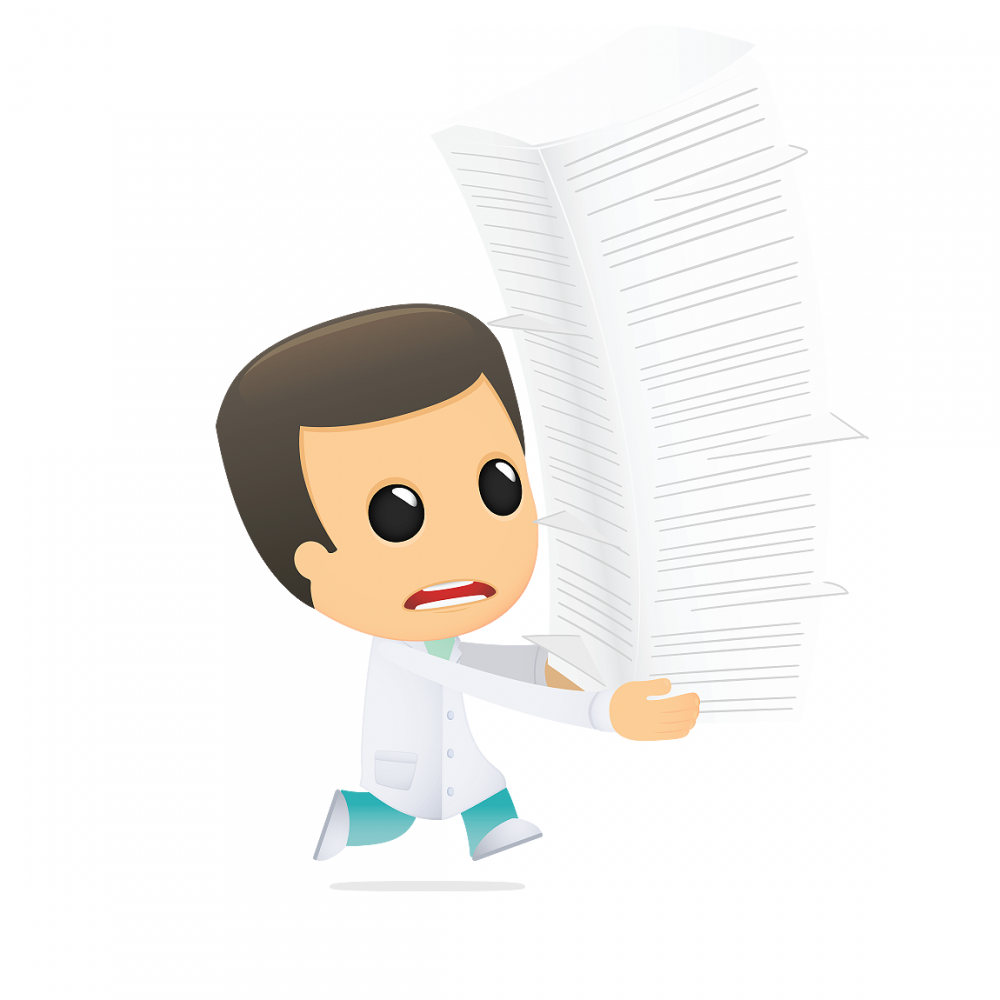 AACC recently released their Top Deficiencies in the Nation. If you take a moment to peruse the list, you may easily spot some commonalities among the cited regulations. Think about your lab — what do you do well and what could use some improvement? Do you think it's possible to be perpetually inspection-ready? I do! Perhaps we can skip the whole "chaos and panic" part of inspection preparation by establishing workflows and processes that keep us perpetually inspection ready! ---
Do you want to be inspection ready at all times? Download our free guide to learn the 5 most common inspection deficiencies and how to avoid them. Then you'll be ready for an inspection at any given time. Click the button below to download now:
Here are a few thoughts on how to do just that.

Define and demonstrate appropriate reagent storage conditions.
This is obvious, right? Most of the time, we know these things. The issue is that we don't document it correctly, or perhaps not at all! Remember the number one laboratory rule? If you didn't document it, it didn't happen! Ensure that your procedures clearly and accurately define reagent, kit, and specimen storage conditions, according to the manufacturer's instructions. Then, make certain that you can demonstrate that you are following your own procedures! Are your temperature logs clear and complete? Are your reagents properly labeled? If not, consider what would make the process more user-friendly and fool-proof. Establish a workflow for reagent labeling and storage that ensures the process is a way of life, not just a regulatory preparation task.


Establish procedures that are complete and accessible.
This is a biggie. How many of us have said to ourselves that our procedure is missing some vital information or desperately in need of an update? This is not only frustrating for new employees who may have difficulty using our worn-out procedures; it is also a regulatory requirement. As much as possible, use the procedure review times to not just sign on the dotted line, but to update and refresh procedures, keeping them current and in compliance.



Confirm appropriate personnel qualifications and assess competency.
Depending on the size of your lab, it can be quite challenging to keep up with the personnel piece of inspection preparedness. Ensure that your employees are qualified to perform the responsibilities of their job. Check your files for diplomas and certifications. Then regularly assess their competency. Delegating this task to one or more people and planning competency assessments throughout the calendar year may ease the burden of performing numerous direct observations and administering proficiency testing. Whatever your method, ensure that it is easily documented and demonstrated, as inspectors are certain to ask for personnel records with completed and ongoing competency assessment.


Enroll in an approved proficiency testing program.
The whole point of proficiency testing is to verify accuracy in your test system and your testing personnel. Believe it or not, it does not exist to torture or torment us. Consider any new assays that you may have brought on–have you set up proficiency testing, whether purchased panels or internal? Be ready to demonstrate the excellence in your lab by participating in proficiency testing as required.


Assure quality.
Be able to demonstrate what happens when something goes wrong. Unfortunately, despite our best efforts, mistakes happen. QC fails. Instruments break. Do you have regular, ongoing processes in place to capture, assess, and correct these events? Be proud to demonstrate what corrective actions you've put in place due to a previously failed workflow. Documentation should be user-friendly, ensuring that your staff will complete it, and demonstrating that it actually serves a purpose in assuring testing quality.


Stay ahead of the curve
Once things seem to be going smoothly, it's easy to get comfortable. Don't! Regulations are revised and added all of the time. Be informed of any changes or additions and address them as soon as possible. Reassess your workflows and processes to ensure that they are still functioning as you expect. Regularly inspect your lab for potential deficiencies. Keep your staff educated and informed so that they are part of the process. Their investment in the lab and the inspection process is crucial to a successful inspection.

Is your lab perpetually inspection-ready? What processes do you have in place to make inspection time easier in your lab? I'd love to hear your thoughts and ideas; please share them in the comments section below!