By Brandy Neide, MBA, MT(ASCP)
April 18, 2018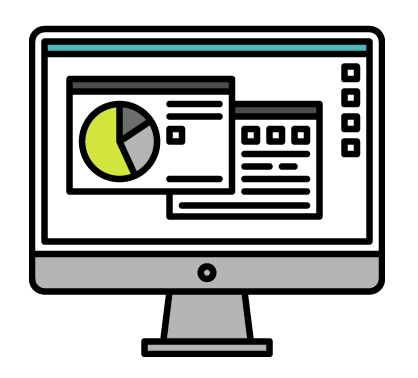 Do you ever stop to think about where we were in the lab just 5 years ago, 10 years ago, 15 years ago? I don't need to tell you that times sure have changed. Technology has not only improved the technical and scientific aspects of our labs, but also the day-to-day, run-of-the-mill administrative tasks we perform. Aside from some of the biggies (lab information systems, supply/inventory management, and time-keeping) that are generally managed by our institution, there are numerous web-based solutions out there that can make our lab lives easier. With so many options and tools at our disposal, I'm going to highlight a few that could really make a big impact in your lab.
Competency Assessment
I've talked about competency assessment a couple of times here on the blog. Competency assessment can be a big job; thankfully there are solutions available to automate and lighten the load. Assessments can be scheduled, documented, evaluated, and reviewed via cloud-based systems. You can create and administer problem-solving quizzes, track proficiency testing, and set up automated notifications. This is an essential tool in a large laboratory setting with numerous staff and multiple testing platforms.


Method Comparison Software
Bringing in a new assay means validation and verification. This process can be time-consuming and costly—spending valuable time, money, and resources to get the new test up and running. Method analysis software can relieve some of the "pain" by crunching the data for you and comparing your old and new methods. There are numerous programs to choose from that will evaluate your data and provide the statistical analysis required for method comparison and validation.


Document Control
Many of our regulatory bodies are requiring laboratories to have document control procedures in place. This is where a document control system is essential. It can be very difficult, if not impossible to achieve true document control in a manual or ad hoc system. Document control software allows documents to be created, tracked, edited, approved, updated, and archived- all within the same system. They often include document versioning, customizable user privileges, and electronic signatures, all of which satisfy regulatory requirements.


Scheduling
Planning your workload across three shifts, seven days per week, 365 days per year, can be a difficult task. Scheduling software allows you to easily manage time-off requests, comp days, and bench assignments by automating much of this. Accessible calendars make it easy for everyone to see staffing needs and availability. These user-friendly systems allow for rapid approval processes with transparent and accountable procedures for staffing the lab successfully. So, what if you are a small lab with very limited resources and are not ready to take the leap into a paperless environment? I think there is still a tool that could work for you.


Google Docs
Really? YES! Some of the tasks we manage could be a bit more fun and cause fewer headaches by using Google Docs. From collaboration to forms to auto-fill spreadsheets, Google Docs provides a FREE platform to customize and improve efficiency in your lab. With Google Docs, a smaller lab with limited resources could easily go paperless for collaborative staff meeting notes and agendas, sharing training documents and best practices, empowering your employees to share ideas for process improvement. I'm sure you will find a way that could serve you well, no matter how small your lab, or how limited your budget.
---
Do you want to be inspection ready at all times? Download our free guide to learn the 5 most common inspection deficiencies and how to avoid them. Then you'll be ready for an inspection at any given time. Click the button below to download now: