By Francis Okeke, PharmD
January 21, 2022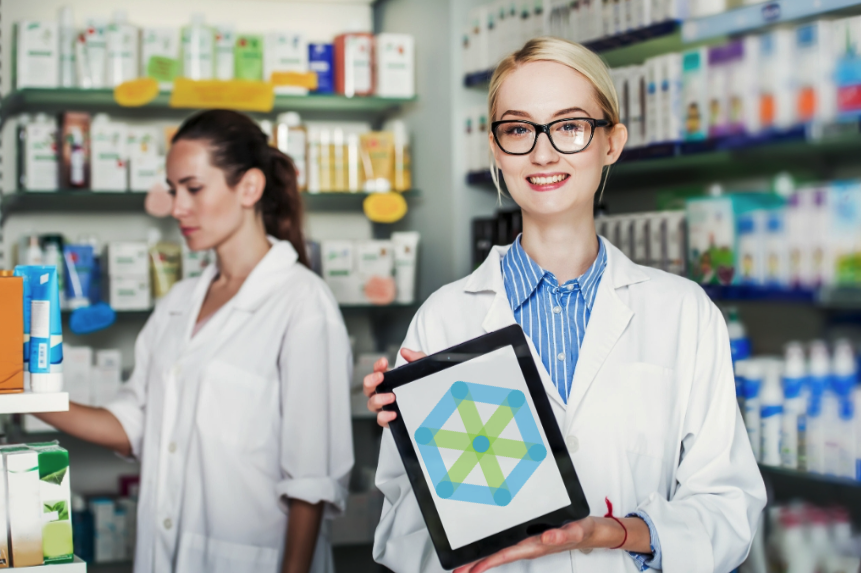 Why You Need Pharmacy Management Software
Nowadays, a pharmacy is fast becoming more than a place to fill your prescriptions. Beyond the typical role of dispensing, a pharmacy now offers several added services with respect to the dispensing of medication and patient counseling.
Healthcare delivery is evolving. Patients are now more involved in their care and are carried along in their therapy plans. This means all departments involved in healthcare delivery need to have access to relevant patients' medical history and other information required to make the best medical decisions for the patient.

Based on this increased demand, pharmacies are tasked with finding systems and tools that make their processes and service delivery more efficient. In response to this, several health organizations; including pharmacies, are beginning to leverage technology in their processes. Improved processes not only help your pharmacy in delivering top-notch services but also helps you get the best outcomes from your pharmacy as a business. One of the most popular innovations in this process is pharmacy management software.

What is Pharmacy Management Software?
Pharmacy Management Software simply describes those digital tools used in a pharmacy to automate processes. These processes can range from the review of physician orders, process audits and inspections, validating prescriptions, inventory control, process design, and documentation, etc.

Most of the traditional processes in a pharmacy can be automated with the right software. Some pharmacy management software might offer multiple functions allowing pharmacy managers to do more with a single application. You only need to customize the pharmacy management software based on the needs of your pharmacy.

What can Pharmacy Management Software be used for?
Pharmacy Management software help with a range of functions and processes in a pharmacy some of these include;
1. Patient Information
Some pharmacy management software is designed to give the pharmacist access to relevant data about a patient that is important in the dispensing and counseling processes. Information about medication refills, allergies, etc. can be obtained from these platforms.

2. Clinical Workforce Management
Due to the nature of pharmacies, efficient management of the clinical workforce is an important part of the management process. Scheduling and designation of responsibilities can be easily automated or handled remotely with the use of pharmacy management software.

3. Inspection and Process Audit
With pharmacy management software, you can also schedule inspection of your compounding areas, PPE, etc. and also audit your quality assurance processes easily with the creation of vital checklists <<include link>> which are accessible to all staff involved in these processes.

4. Inventory Management
There is also pharmacy management software that helps with the management of inventory to prevent stockouts. This software help keep tabs on the quantities of medication available per time and notify the pharmacy manager when running low on any product.
Automating side processes implies that pharmacists and other healthcare attendants at the pharmacy can focus better on helping the patient get better outcomes.

When do you need Pharmacy Management Software?
Due to the diversity of what pharmacy management software offers, they are important at almost every phase of running a pharmacy. Some pharmacies have their processes almost totally automated.

If you are looking to improve the efficiency of your pharmacy by automating several processes, then pharmacy management software is just what you need.

Why do you need Pharmacy Management Software?
There are several reasons why more pharmacies are beginning to adopt pharmacy management software. Some of these reasons include:

By automating the processes of a pharmacy, the overall efficiency of the service delivery of the pharmacy can be improved. For instance, Pharmacists and Pharmacy managers can get overwhelmed with having to supervise processes manually. However, with pharmacy management software, Pharmacists can focus on proper dispensing of drugs and patient counseling.

For instance, linking management software to an automatic dispensing system can help automate the dispensing process and make the process faster. Process design and proper scheduling can help improve your efficiency. Other important processes in the pharmacy can also be more efficiently carried out e.g. staff rotation, performance appraisal, process scheduling, etc.

Automating side processes implies that pharmacists and other healthcare attendants at the pharmacy can focus better on helping the patient get better outcomes from their care plan. Also, the Pharmacist has all the necessary tools required to give the patient the best counseling from the patient's medical history, allergies, possible drugs, and food to avoid while taking certain medication, etc.

With Pharmacy management software, the pharmacist is also aware of any controlled medication the patient is taking and can keep tabs on the refills of such medication to prevent medicine fraud.
One of the biggest and most important processes in a pharmacy is inventory control. As much as possible, Pharmacists and pharmacy managers must avoid stockouts. Pharmacy management software can help with this. Some inventory management software helps keep tabs on stock levels and either notify the manager when the stock levels are low or go ahead to make an order if the software is linked with a web-based ordering system.

Pharmacies that link their inventory control software to these ordering systems can have their management software order medication directly from wholesalers.

Process Audit and Reporting
Generating reports is one of the most tedious parts of managing a pharmacy, especially if you are running your operations manually. However, with pharmacy management software, managers can automate the generation of their reports routinely.

Also, for pharmacies that need its staff to collaborate with each other and other health institutions and departments in their work process, pharmacy management software makes this collaboration even more seamless. Health professionals can communicate across different departments and institutions on the best treatment plans for patients.
Apart from healthcare collaborations, some pharmacy management software also allows making some administrative decisions remotely e.g. process schedules, shift rotation, staff appraisal, etc.

With pharmacy management software, pharmacy managers can save extra costs that would have been incurred in running certain operations manually.

Summary
Conclusively, Pharmacy Management Software can go a long way in helping improve the efficiency of your pharmacy. By automating your processes, the Pharmacist can focus more on getting better outcomes for patients.

Have a thought on this topic? Comment on LinkedIn

Follow us on LinkedIn
Follow us on Facebook
StaffReady is pleased to announce a new monthly webinar series for 2022. Our next session will be scheduled soon - please check our website for updates!
References
Ali, A.K., 2011. Inventory management in pharmacy practice: a review of literature. Archives of pharmacy practice, 2(4), p.151.




Kurniawan, B. and Ikhsan, M., 2018, August. Building IT-based Pharmacy: Computerized Pharmacy Management. In IOP Conference Series: Materials Science and Engineering (Vol. 407, No. 1, p. 012020). IOP Publishing.




Pharmacy Management System: Benefits, Features, and Providers of Pharmacy Software, https://www.altexsoft.com/blog/pharmacy-management-system/


The Pharmacists' Patient Care Process. https://jcpp.net/patient-care-process/
Original photo credit: https://www.123rf.com/profile_...