By Brandy Neide, MBA, MT(ASCP)
December 27, 2017
Competency. Assessment.

Are your hairs standing on end?

Are shivers running down your spine?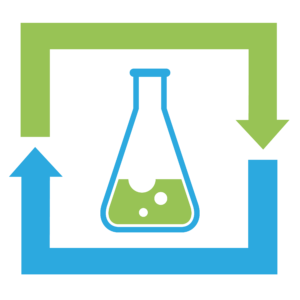 Hopefully not! It's not that bad, right? But managing your competency assessment program is most likely not your favorite thing about working in the lab. It's time-consuming, labor intensive, and sometimes...confusing.

This might be a good time to take a minute and brush up on Competency Assessment and test system basics. Fortunately, there is a way to cut down on the sheer number of required competency assessments in your laboratory—and if you're in a larger lab with an extensive test menu, this process could be easier than you realize.

Good news! CLIA and CAP allow tests to be combined for competency assessment purposes. In order to do that, laboratories must define test systems that group various assays or protocols together. Instead of performing sixteen competency assessments for each analyte on an instrument, it may be possible to perform one competency assessment for the test system that includes those analytes on that instrument. Hallelujah!

What exactly is a test system and how can we define it? According to CAP, a test system is "the process that includes pre-analytic, analytic, and post-analytic steps used to produce a test result or set of results. A test system may be manual, automated, multi-channel or single-use and can include reagents, components, equipment or instruments required to produce results."

Right off the bat, you may be able to easily identify test systems throughout your laboratory. Various analytes on one analyzer may be an obvious test system. But of course, there are some exclusions. "There must be no unique aspects, problems, or procedures for any of the assays on the platform you are trying to bundle." This might include sample pretreatments, dilutions, incubations, or any other circumstance that differentiates one assay from another within a platform.

Do you want to be inspection ready at all times? Download our free guide to learn the 5 most common inspection deficiencies and how to avoid them. Then you'll be ready for an inspection at any given time. Click the button below to download now:

At this point, you've probably identified several test systems within your laboratory. But what if you're in a more manual laboratory setting where systems cannot be as easily defined according to analyzer? How do you define a test system in settings where it is not so obvious?

Start with a long look at your lab. Consider your procedures and procedure manuals. How are they combined and organized? Do you do any rapid, single-use tests? Do you perform microbiology or molecular assays? Do you have any automation?
Group tests together logically and then assess them for unique aspects that may exclude them from that test system (as we previously discussed). Perhaps all of your ELISA assays are performed manually and are all from the same manufacturer. All of them have the same sample dilution, the same incubation times and temperatures, and the same reading parameters. These assays may all qualify as a single test system.
If it is a highly complex test, the test system may encompass various activities. For an organism ID, for example, it may include plate reading, biochemical tests, morphology assessment, and even automated identification methods. In this case, the intermediate activities are not assessed in isolation, but all are assessed as a complete "Organism ID" test system. The same may be true for a molecular assay, where the test system includes the reagent preparation, sample preparation, automated extraction, and heated incubation. As long as all of the targets or analytes follow the same protocol throughout, they may be assessed as a single "Nucleic Acid Extraction" test system.
Once you've defined test systems in your laboratory, it's important to document them and build your competency system around those systems. Ensure that your competency documents clearly state the test system being assessed. Having your test systems neatly defined allows staff members, and even inspectors, to have a clear grasp on competency expectations each year.


Test systems allow us to streamline and simplify the competency assessment burden in our labs. Perhaps they also allow you to consider and assess what new assays you'll want to bring into the lab. Does the new assay fit nicely into an existing test system? If so, bring it on!


When it's all said and done, there is no easy way to perform competency. But there are ways to improve the process of assessing competency, and defining test systems allows us to do just that.

Always remember why we are doing this: competency assessment demonstrates the quality that exists within our labs, the proficiency of our staff, the trustworthiness of our results. For those reasons, we should want to excel in the way that we perform and document the competency of our staff. Don't be afraid of the process —embrace it!

Let your competency assessment program be an opportunity for your lab and your staff to shine. You'll be glad you did.